WELCOME TO VIEUGUE TAX CONSULT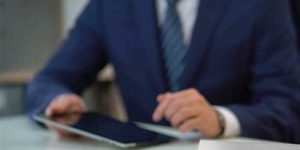 Our experts come from the financial administration, and also from large audit firms. We offer a personalized service to meet the expectations of our customers.
Our team is competent in tax management of property, financial taxation in the company, restructuring tax, tax management of the company, tax transfer of business, we are specialized in international aspects of taxation and investments abroad.
Our experts assist our clients with the french finance administration.
The law firm Vieugue Compagny, Tax Patrimoine Sun Consultant assist French and international groups in specific missions, current operations, serving our clients who wish to benefit from the expertise of a tax specialists in order to secure their decisions anticipate or to handle litigation, as part of the management of their patrimony.
Our office is on the coastal road towards Saint Tropez, easy access, parking available in the property.
Our lawyers only receive by appointment.
Phone: +33 (0)4 94 96 15 73
ADVICE : The particular situations and the applicable texts in this case. Organization and restructuring.
AUDIT : Study, Analysis, Diagnosis, Strategy
ASSISTANCE : Assistance with the french administration. Defence during the tax audits.
LITIGATION : Defence of tax choices, income tax litigation.